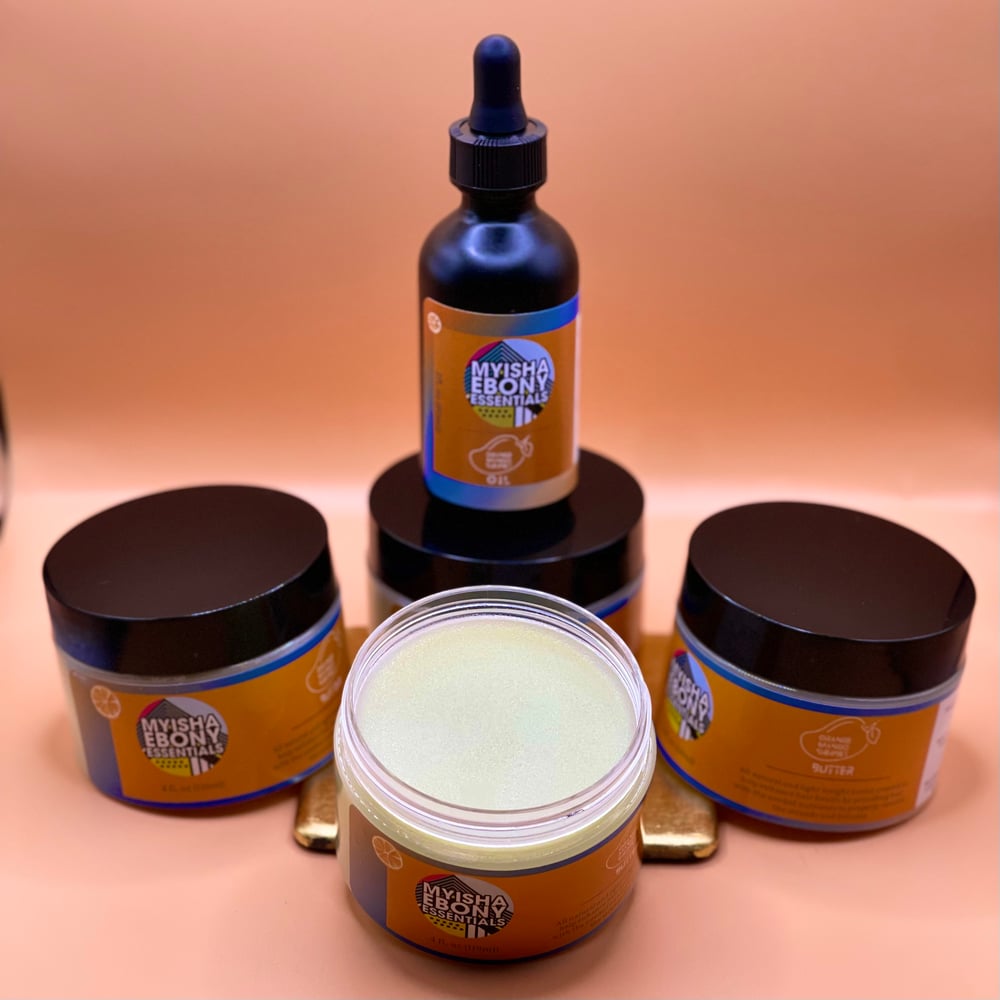 An all natural & lightweight oil & butter that are great for the summer time. Made to keep hair & skin moisturized & help enhance hair health.
Ingredients: Mango Butter, rice bran oil, sunflower oil, almond oil, orange oil, & other essential oils.
Scent: lightly scented with sweet orange oil.