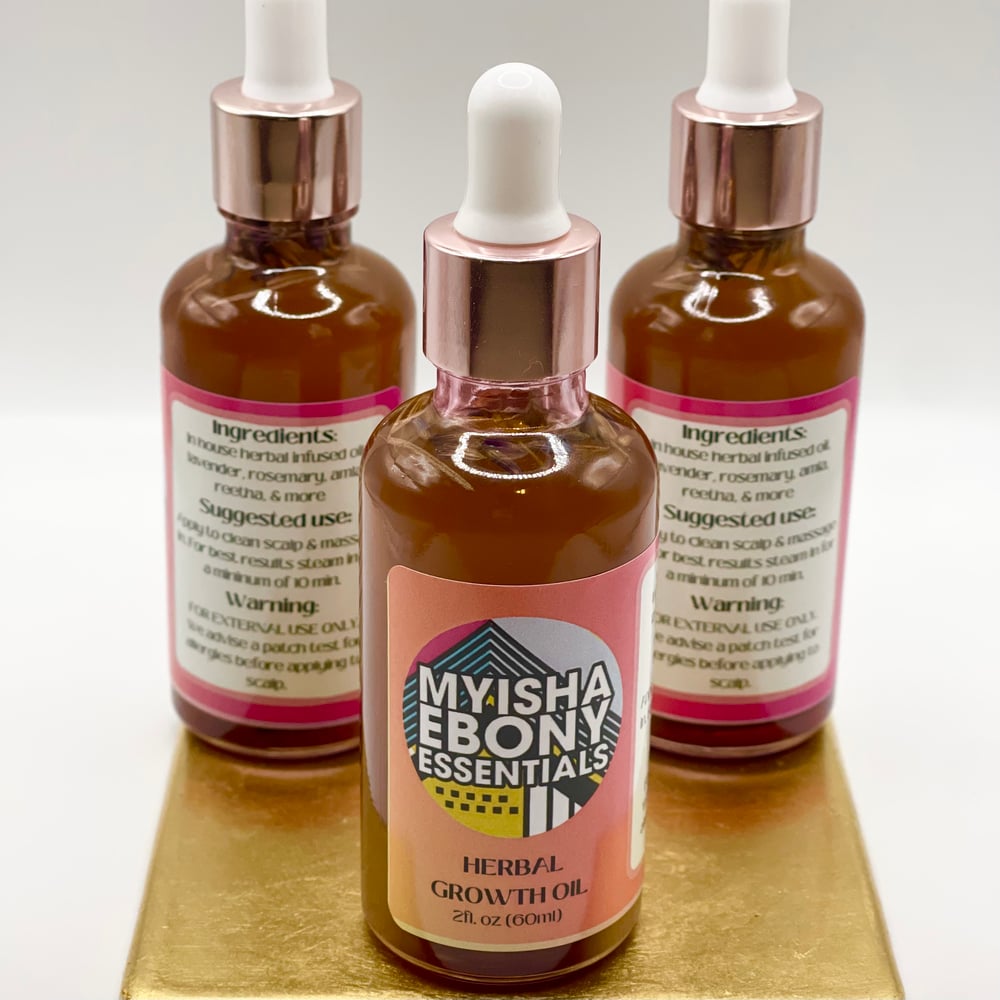 2oz Herbal hair growth oil that promotes hair growth. This is an all natural oil that is packed with ingredients that help fight & prevent scalp issues & strengthen the hair for longer, healthier & fuller hair.
Ingredients:
In house herbal infused oil, reetha, lavender, rosemary, amla & more.
*Star ingredient: Reetha can help strengthen hair follicles, promoting thicker & fuller hair over time. It can also help prevent breakage & split ends. It has anti-fungal & antibacterial properties that help reduce scalp issues like dandruff, scalp inflammation, scalp infections & more. It also helps condition hair, adds shine, & so much more.
Scent: chocolate